INTERNATIONAL JURY
PETER WEBBER
DIRECTOR, JURY PRESIDENT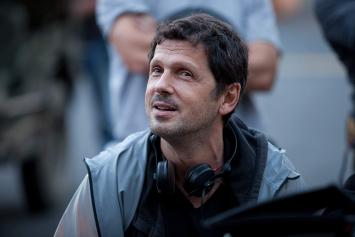 British-born director Peter Webber has 18 titles in his fimography, some of which are documentaries and television productions. He is world famous for "The Girl with a Pearl Earring" (2003), Weber's feature debut, receiving dozens of awards and nominations, including 3 Oscar nominations, two Golden Globe nominations, 10 BAFTA nominations. Subsequently, Peter Webber fimed "Hannibal Rising" (2007) based on one of Thomas Harris' novels about Hannibal Lecter, as well as "Emperor" (2012), dedicated to World War II events. Webber's most recent productions include the "Kingdoms of Fire" (2019), television series, which takes viewers back to the past as the Ottoman Empire seeks to conquer Cairo, as well as thedocumentary "Inna de Yard" (2019), a portrait of the pioneers of reggae music in Jamaica, which the audience of the 24th Sofi Film Fest will have the opportunity to see, presented personally by its director.
NICOLÁS CELIS
PRODUCER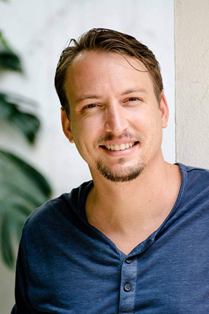 Nicolás Celis, founder of Pimienta Films, is a Mexican producer who has gained a reputation for working on original and meaningful projects. His production company Pimienta Films was named one of the three best production houses in Mexico by the prestigious magazine Variety. Nicolás has collaborated with renowned directors such as Tatiana Huezo, Elisa Miller, Paz Fábrega, Jonás Cuarón, Raf Pitts and Amat Escalante. Among his recent projects is "Roma" (2018) by director Alfonso Cuarón, which received over 200 prizes, including the Golden Lion for Best Feature at the 75th Venice Film Festival, four BAFTA awards, two Golden Globes and three Academy Awards®. Another recent project is "Birds of Passage" (2018) directed by Ciro Guerra and Cristina Gallego, which featured at the 71st Cannes Film Festival Directors' Fortnight. Nicolás has also worked to support the forthcoming generations of producers and distributors. In 2019, he served on the jury for both the Shanghai International Film Festival and the Tbilisi International Film Festival.

IRMENA CHICHIKOVA
ACTRESS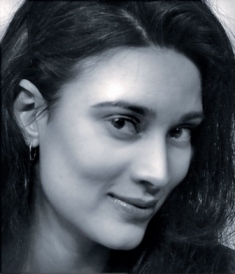 Irmena Chichikova is a Bulgarian actress, born in Plovdiv. Irmena graduated from the National Academy for Theatre and Film Arts in the class of professors Margarita Mladenova and Ivan Dobchev. In 2012 Irmena was chosen to play the leading role in "I Am You", directed by Peter Popzlatev, picking up a best female award at the Bulgarian Film Academy Awards. A year later, Maya Vitkova selected her to play the part of Boryana in her hugely successful fim "Viktoria", becoming the fist Bulgarian fim to be in World Dramatic selection at Sundance 2014. In the next few years, Irmena continued shooting in numerous short and feature fims, as well asTV, productions: "Intrusion" by Jordan Chichikov, "Omnipresent" by Iliyan Djevelekov, and the 68th Berlinale hit fim "Touch Me Not" by Adina Pintilie winning both Best First Feature and Golden Bear. Her most recent fim projects include "The Bra" by Veit Helmer, "A Dose of Happiness" by Yana Titova and a leading role in "Letters from
Antarctica" by Stanislav Donchev.
LLUÍS MIÑARRO
DIRECTOR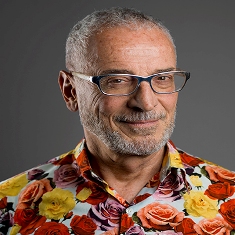 Lluís Miñarro, born in Barcelona, is a fimmaker and producer. "Love Me Not" (2019) is his fourth feature fim as director. It was preceeded by "Stella Cadente" (2014), screened at Sofi IFF in Offial Competition. As a producer, Miñarro has participated in 41 feature fims, winning more than 120 prizes. Among the fimmakers that he has worked with, we fid names such as Manoel de Oliveira, Apichatpong Weerasethakul, Albert Serra. In 2010, his coproduction "Uncle Boonmee who can recall his past lives", directed by Apichatpong Weerasethakul, received the Palme d'Or in Cannes. Miñarro has also participated as a member of the jury in multiple fim festivals, including Locarno, Karlovy Vary, San Sebastián, Nara, Buenos Aires or Munich. He has been distinguished with the "Barcelona City Award" for his commitment to the arts.
JIM STARK
PRODUCER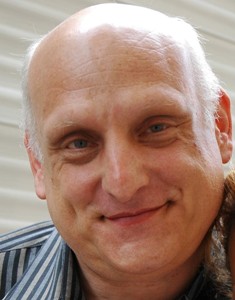 Independent American producer Jim Stark is a good friend of the Sofi Film Fest. He is known for producing Jim Jarmusch's early fims. But in addition to this undisputed title, his notable production credits include the signifiant for the American Independent Cinema movies as "The Living End" (1992) and "The Doom Generation" (1995), directed by Greg Araki, the successful "Factotum" (2005) by Ben Hammer; the Icelandic "Cold Fever" (1995) by Friðrik Þór Friðriksson and the "Country Wedding" (2008) by Valdís Óskarsdóttir. His producers biography also includes the Serbian movies "Love" (2005), directed by Vladan Nikolic and Darko Lungulov's "Here and There". In 2009, he met the Hungarian Szabolcs Hajdu and agreed to produce his rather bizarre and controversial movie "Mirage". Over the past few years, Jim Stark has co-produced many fims such as Samuel Maoz's "Foxtrot" (2017), Carlos Reygadas' "Our Time" (2018), and Corneliu Porumboiu's "The Whistlers" (2019) nominated for Palme d'Or in Cannes.
BALKAN JURY
MIRA FORNAY
DIRECTOR, JURY PRESIDENT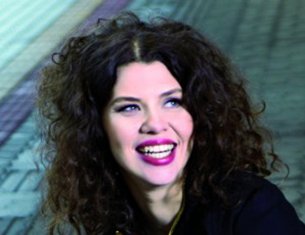 Mira Fornay studied fim directing at FAMU, Prague and NFTS, London. Her fim "My Dog Killer" won the main Tiger Hivos Award of the main competition at Rotterdam and other international awards. "Foxes", her feature debut, premiered at International Critic's Week, Venice IFF 2009 and was screened at many major world festivals. Her third feature fim "Cook, F**k, Kill" has already won the main prize for best project in development at the Sofi Meetings in 2014 and was presented at Venice Gap Market 2017 at Venice Film Festival. It has its world premiere at Black nights International Film Festival - Tallin and was screened also at Rotterdam and Goteburg.
BENEDIKT ERLINGSSON
DIRECTOR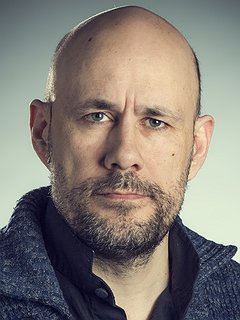 Benedikt Erlingsson is one of the most successful stage directors of the last decade in Iceland and has several times been awarded for his work both as a director, author and actor. He has also participated in numerous fims and TV-series as an actor. His solo performance playes "Wormstongue – A Love Story" and "Mr. Skallagrímsson" where among the most long lasting sucsesses in Icelandic theater history, performed by himself on Icelandic stages non-stop for 6 years. "Of Horses and Men", Erlingsson's fist feature fim as a writer-director, won over 20 international awards including the New Directors prize at the 2013 San Sebastián Film Festival. "Woman at War", Erlingsson's second feature fim as a writer-director, won over 36 international awards including the SACD Award at the 57th Semaine de la Critique in Cannes and The LUX Prize of the European Parliament.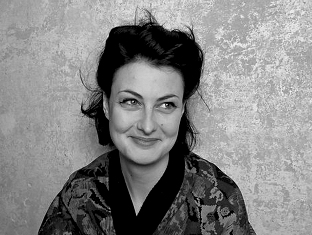 Born in Burgas, Bulgaria in 1983, after completing high school she studied drama in Sofi and then had engagements at several of the city's theatres. Alongside her acting career, she became increasingly interested
in directing. In 2009, she moved to Berlin where she took up a degree in directing at the German Film and Television Academy Berlin in 2010.
DOCUMENTARY JURY
VITALY MANSKIY
DIRECTOR, JURY PRESIDENT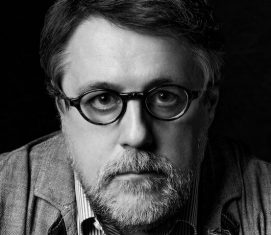 Vitaly Manskiy was born in 1963 in Lviv, Ukraine, USSR. He graduated from VGIK – All-Russian State Institute of Cinematography in 1989 and became one of the most prominent contemporary Russian documentary fimmakers and producers. He has shot more than 30 fims as a director which were screened at festivals worldwide and were awarded several times. As a producer, Manskiy produced fims with directors like Renata Litvinova, Alexander Rastorguyev, Sergey Miroshnichenko, Dmitry Zhelkovsky, and Sergei Loznitsa. In 1996 he launched a project that aims to archive amateur private video fies that were shot in the times of the former USSR (from 30's till 90's of the ХХth century). Vitaly Manskiy is the producer of the national Laurel Leaf award for the best Russian documentary fims. He is the founder and President of Artdocfest — Russian Open Documentary Film Festival for Russian-language creative documentaries. Since 2014 Vitaly Manskiy lives in Latvia.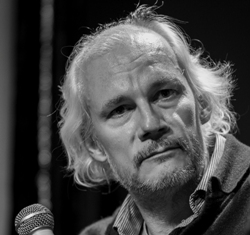 Andreas Horvath is an award winning fimmaker and photographer. He was born in Salzburg, Austria in 1968 and studied photography in Vienna and multimedia-art in Salzburg. Horvath´s fims premiered at festivals in Cannes, Venice, Locarno, Rotterdam or Amsterdam. They won best fim awards in Karlovy Vary, Chicago, Haifa, Orenburg or Minsk. He is a recipient of the Max Ophüls Prize, and the Outstanding Artist Award of the Austrian Ministry of Culture. Horvath's documentary fim "Helmut Berger, Actor" premiered in Venice in 2015 and was chosen as the "best motion picture" of that same year by cult director John Waters. Horvath's fist fition fim "Lillian" was produced by fellow Austrian fimmaker Ulrich Seidl and has garnered a dozen awards since its 2019 premiere at the "Directors' Fortnight" in Cannes. As a photographer Andreas Horvath published black and white photo albums about Yakutia, Siberia and rural America. Hе served as a jury member at Karlovy Vary IFF, Warsaw IFF, Chicago International Documentary Festival among others.
SVETOSLAV DRAGANOV
DIRECTOR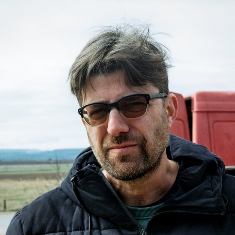 Svetoslav Draganov's works as an author, director and producer are MDR award winner at Leipzig's Dokfim festival, 2001- "Life Is Wonderful, Isn't It ?", "The Merry Boys" - IDFA 2003, "Young at Heart" winner
of special Prix Europa 2003, "Amateurs" - Golden Rhyton for the best Bulgarian documentary of 2005, "Life Almost Wonderful" - 2013 - IDFA 2013 feature length competition. He is now in post production of his fist fition fim.
FIPRESCI JURY
PETRA METERC, Slovenia, journalist
HECTOR MARTINEZ, Spain, journalist
ROSSEN SPASSOV, Bulgaria