Diary of the 24th Sofia International Film Festival
Day 1, Thursday, The Opening
INTRODUCTION
Dear Friends,
It's Thursday today. Exactly one week ago, on Thursday, the 24th Sofia International Film Festival was supposed do begin. It didn't happen for obvious reasons. After the implementation of restrictive measures to counter the dissemination of coronavirus COVID-19 in Bulgaria, we took the responsible decision to postpone the festival for better days. This year. We hope it could be in June 2020. We have also closed Cinema House – on the 8th of March 2020. Which means that the box office is closed and now is the time to announce that everyone who bought tickets for the 24th Sofia Film Festival will be able to receive a refund when the box office is open again. When the State of Emergency is revoked and there is an explicit decree allowing all cultural and public events.
And now, the good news: the time we have until the beginning of the 24th edition of the Sofia Film Festival gives us the opportunity to present it even better to everyone who loves cinema. Following the instructions ot the Bulgarian Ministry of Healthcare, our team is working home office. This doesn't really make a big issue for us to do our jobs. We want to be active, to keep spirits high, to be cheerful and bring good news. We decided that we start an online edition to make us all feel better, as much as possible, given the circumstances we're in. And that's how the idea for our new project came along:
IMAGINE the 24th SOFIA INTERNATIONAL FILM FESTIVAL
Everyday, or almost everyday, starting today, Thursday, first week of SIFF, we will present one or more films from the festival program, we will remember what happened on this day of the festival some time ago, we will share with you a greeting from a friend of SIFF and with a music video. We will try to move you, cheer you up, to take you on a journey by film – Here, There and Everywhere (I love that song!)
The opening film of the 24th Sofia Film Festival is "Petya of my Petya". We will see it at the opening! IMAGINE.
A huge thanks to the film crew who shared their video-messages with all of us.
I would like to express my gratitude to all co-organizers, partners, sponsors, participants, guests, THE TEAM BEHIND SOFIA IFF AND SOFIA MEETINGS (just so that you know, there are no other people as devoted to the making of a film festival as you are in the whole world!), to my friends, my family, that we are together in both joyful moments and hardship. But you can't have it merry and peaceful all the time, how are to make the difference?
A few more things from me:
In the day we were supposed to open the festival, 12.03.2020, I received an e-mail from the Shanghai International Film Festival, our partners and friends. We even had a project together this year, which we called as if in a joke, SIFF & SIFF, because we have the same abbreviations, but the official name of the project is "Focus Shanghai" at the Sofia Film Festival. Everything was ready, the program, we planned our guests visits, films were negotiated, translations were done. But we found out that we couldn't deliver the project – for obvious reasons. We postponed it for 2021. In their e-mail drom the 12th of March, the Shanghai Film Festival expressed their resentment that Sofia postponed it's festival, but also they expressed their hope that the festival will happen later. Two days ago I received another e-mail from Shanghai, asking me to send a cheerful empowering message, since several festival from the international association (Belt and Road Alliance of International Film Festivals) initiated by Shanghai IFF, have already been postponed and even Shanghai International Film Festival's edition in June 2020 is under question, even though their team is working steadily to prepare it, which is quite encouraging for the world. So here's my video message that I recorded an hour ago.
CHEER UP, SHANGHAI!
And here are a few more pictures from me: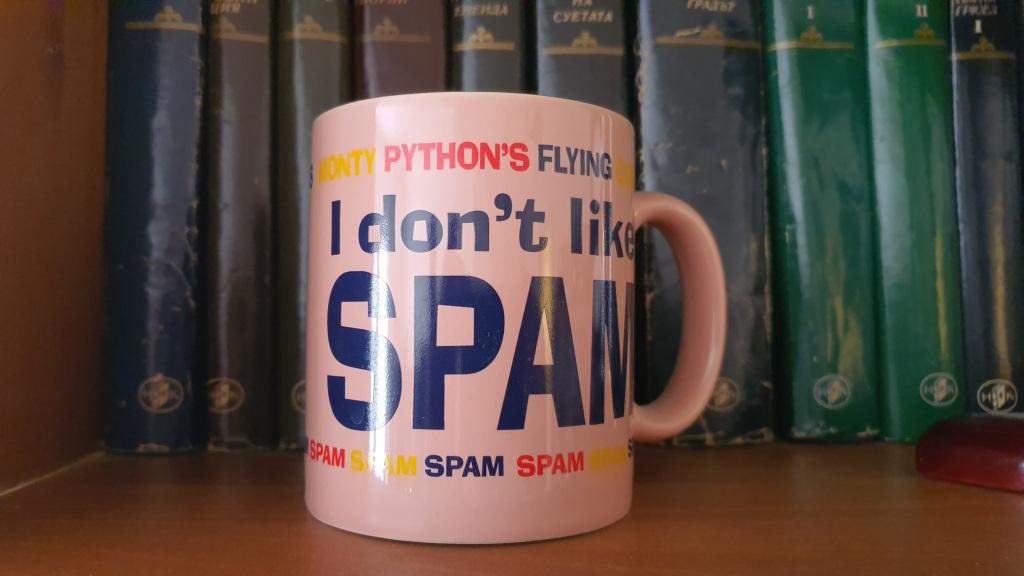 Kita and MP don't like SPAM - so we're going online – expect news on our web and Facebook pages. Daily, maybe :)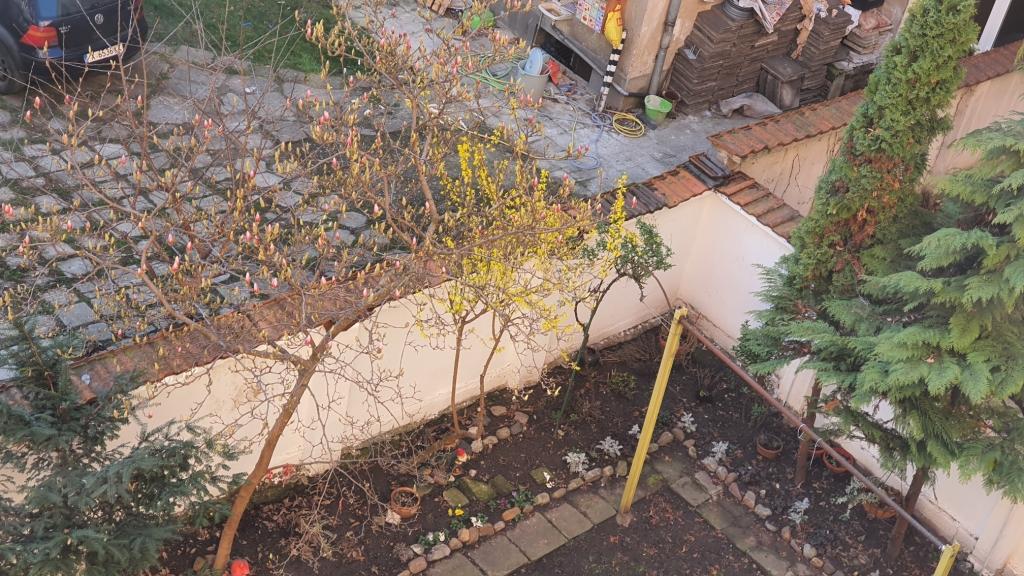 A photo of the magnolia and some other trees and bushes that I planted personally in our backyard some years ago. We put our martenitsas on the magnolia, after we see the first stork for the year. You can also plant a tree to put your martenitsa on. You can learn how to make martenitsa if you live outside Bulgaria and are not a guest of Sofia IFF. And you can plant a tree everywhere on the planet Earth (almost).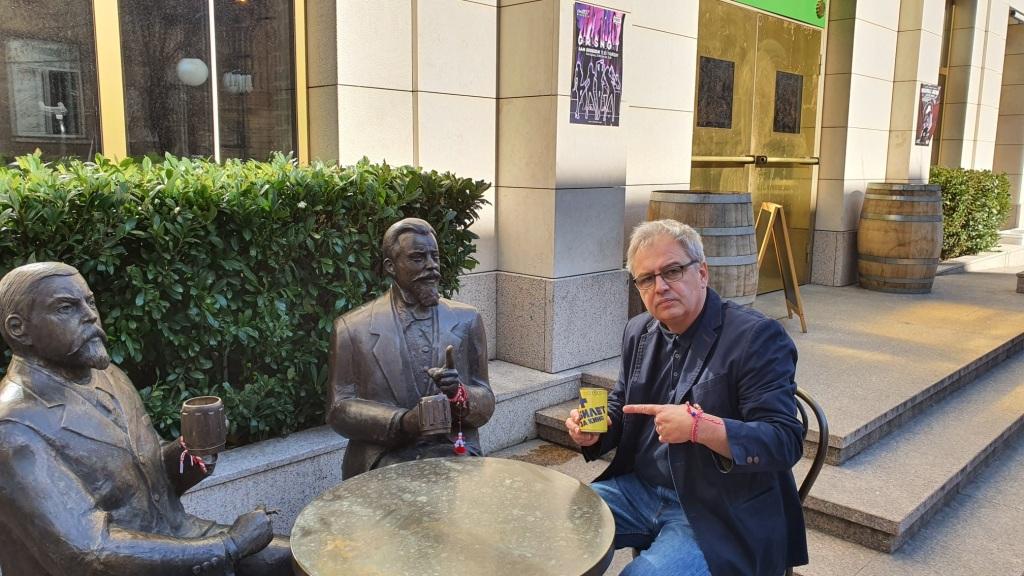 This TICKET IN A CAN is still valid. You can buy one and give it to a friend. You will see a film together, I promise. At the least we'll have a beer together once again! With a CAN in hand. This picture is from the 12th of March 2020, 15 minutes after my interview on the Bulgarian National Television.
Аnd HERE YOU CAN FIND the interview.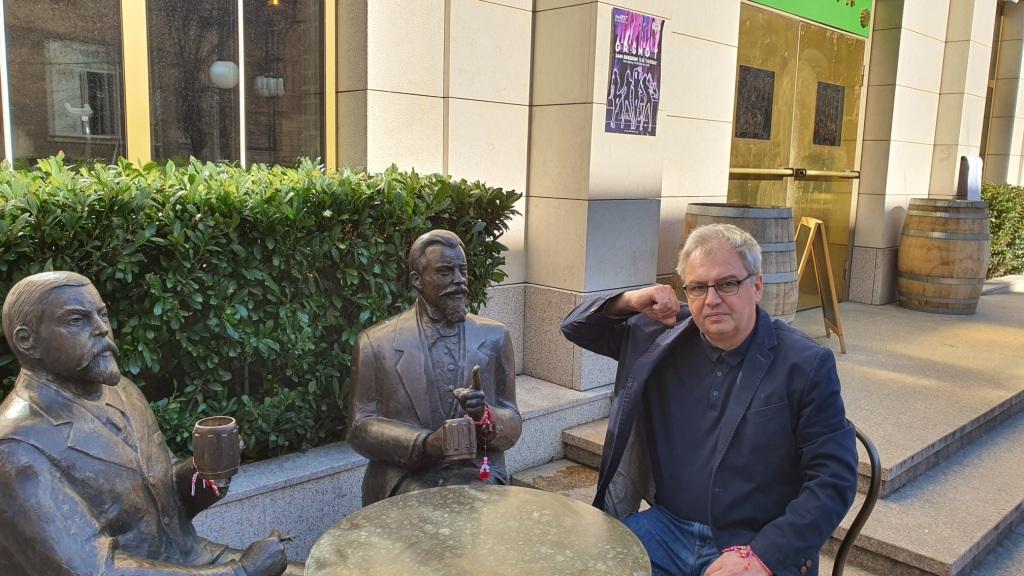 This is the current salute of SIFF and the United Front, 12.03.2020, 10.15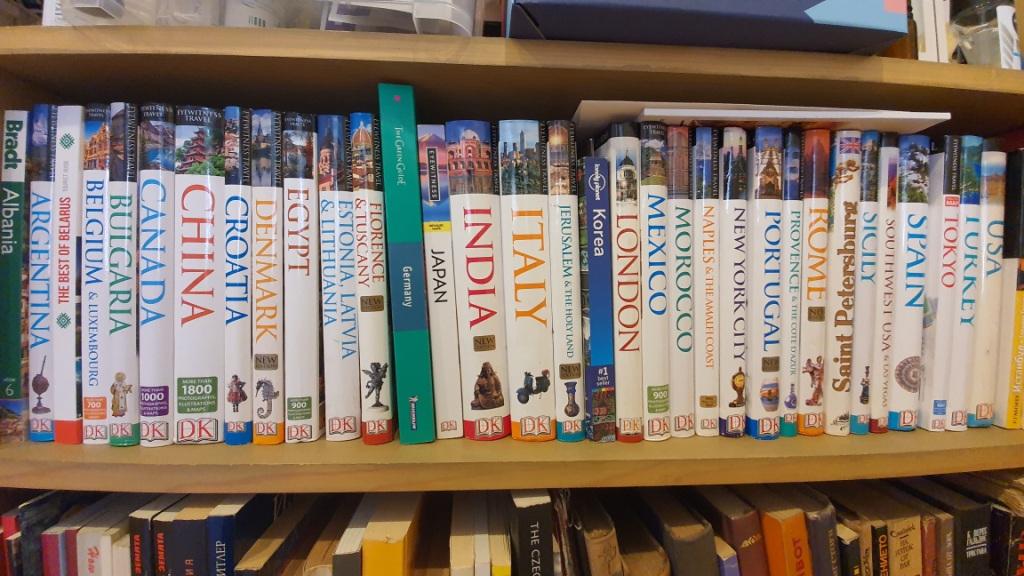 My favorite guidebooks. In the last few years I visited all these countries. Cinema took me there. Let's wish to use them again in the spring, "the great traveling season", according to Kerouac.
I would also like to share THIS INTERVIEW, published on the 13th of March 2020 in Bulgarian magazine 'Ikonomist" (economist). I stand behind every word!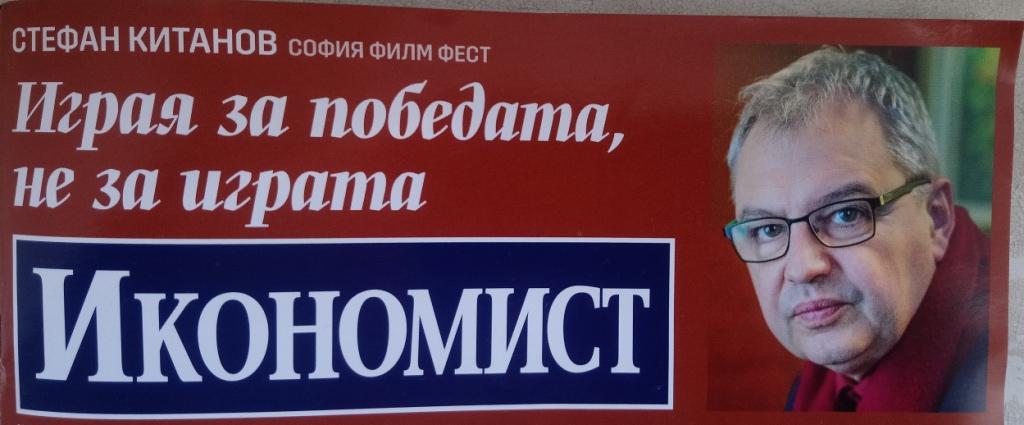 There was this Oscar-nominated film by Jan Hrebejk. In English the title is Divided We Fall. But the original Musíme si pomáhat fits better.
We need to help each other!
Yours,
Stefan Kitanov - Kita
Director of Sofia International Film Festival
FILM OF THE DAY: PETYA OF MY PETYA
HERE YOU CAN FIND INFORMATION on the Sofia Film Festival website ABOUT "PETYA OF MY PETYA".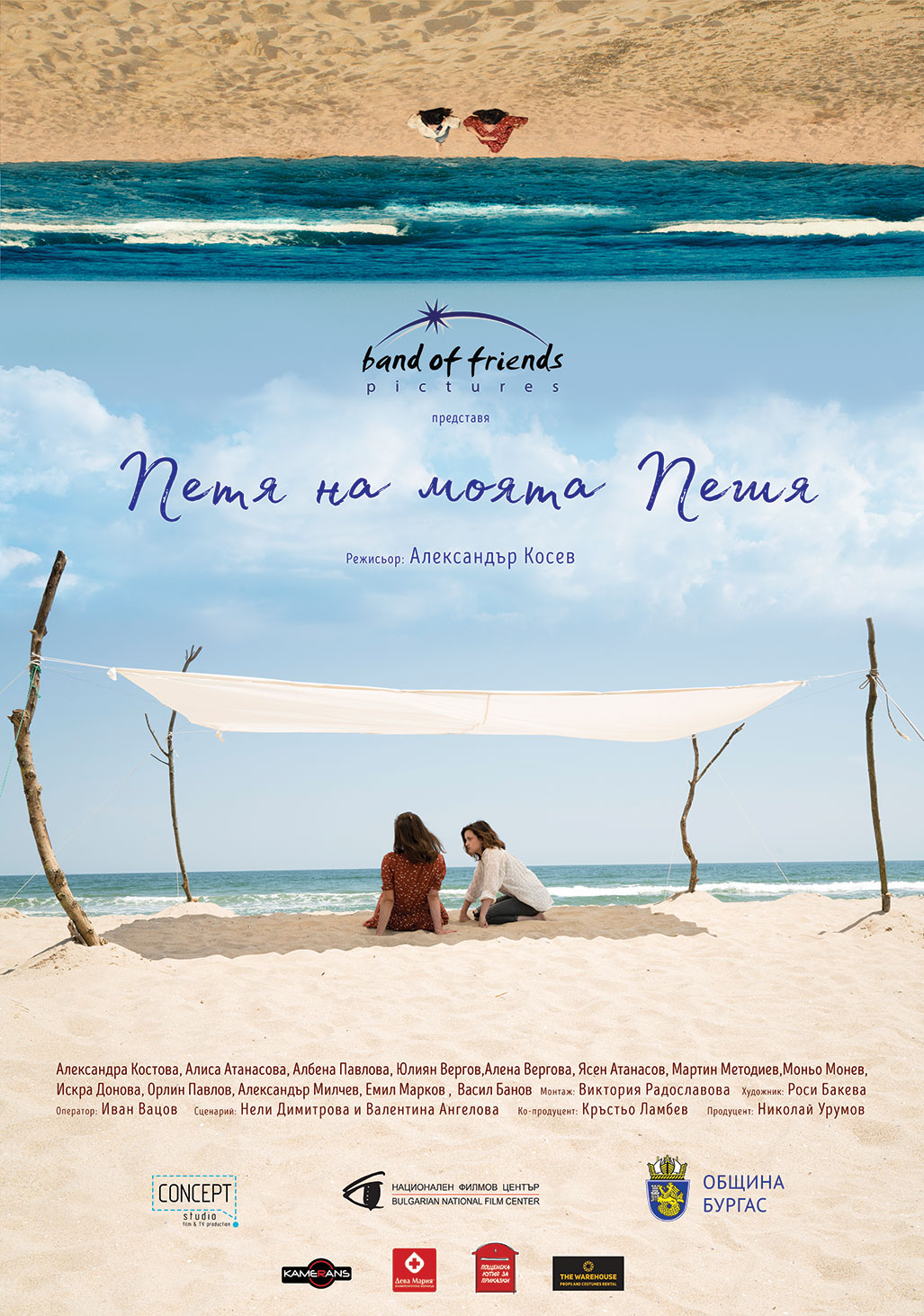 PICTURE FROM THIS DAY SOME YEARS AGO
On the 9th of March 2006, at the opening of the 10th Sofia Film Festival, the Sofia Award was presented to the legendary Bulgarian film director RANGEL VALCHANOV.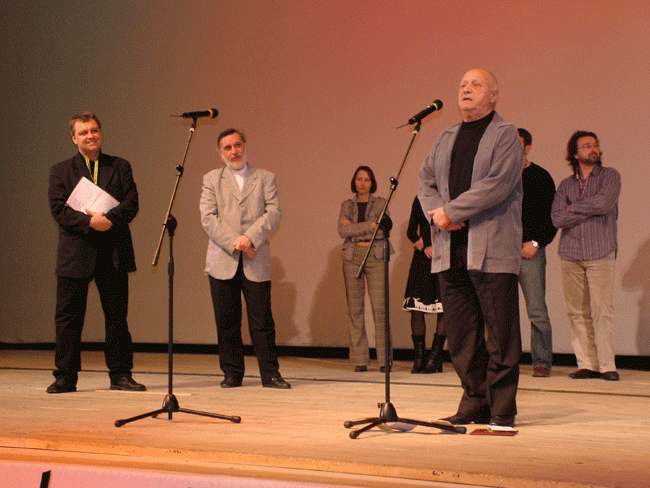 CLIP FROM A FILM THAT OPENED SIFF SOME YEARS AGO
On the 1st of March (the day we start wearing martenitsa in Bulgaria) 2007, Thursday, the 11th Sofia Film Festival opened with "Guca! Distant Trumpet!", directed by Dusan Malic, a co-production between Germany, Serbia, Austria and Bulgaria. While the final credits were rolling, the exalted audience at Hall 1 of the National Place of Culture was greeted with a performance by the Boban and Marko Markovic Orchestra.
MUSICAL GREETING FROM SIFF
Our musical salute on this day, Thursday, should be Imagine by John Lennon. You can find it, see it and hear it on YouTube.

The musical salute by the SIFF today, Thursday, 19.03.2020, is the song "Pusta mladost".
Let's appreciate life and enjoy every moment of it!
THE FESTIVAL TRAILER

P.S. FINALE GRANDE OF DAY 1