INTERNATIONAL JURY
NIK POWELL
PRODUCER, JURY PRESIDENT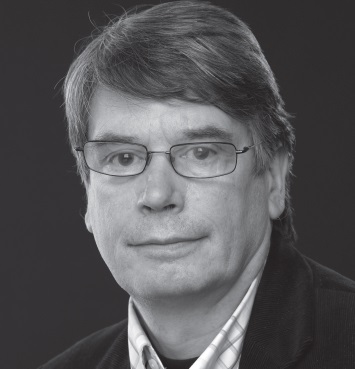 In the early 1970s Nik Powell set up Virgin Records with Richard Branson and they transformed the company into a multi-million pound conglomerate. In 1982 Powell went into partnership with Stephen Woolley. Together they formed Palace Pictures/Palace Productions, soon establishing each as highly regarded entities within the film distribution and production industry. Powell acted as Executive Producer on all of Palace's productions including Neil Jordan's "Company Of Wolves", Academy Award nominated "Mona Lisa", Michael Caton-Jones' "Scandal" and Neil Jordan's multi-Academy Award nominated "The Crying Game". Nik and Stephen Woolley's new company Scala produced Julien Temple's "Absolute Beginners" Iain Softley's "Backbeat", Mark Herman's Oscarnominated and Golden Globe-winning "Little Voice", as well as Martin Koolhoven's "Brimstone" with Guy Pearce, Dakota Fanning and Kit Harington which premiered in 2016 at the Venice Film Festival. A former Chair of the European Film Academy, the BAFTA Film Committee and Chevalier dans l'ordre des arts et Lettres, Nik was named an OBE in the 2018 Honours List.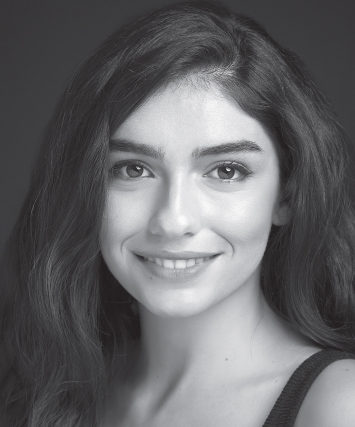 Turkish actress Hazar Erguclu has a leading role in Nuri Bilge Ceylan's new movie "The Wild Pear Tree'' and she is famous as Simay Canas in the TV series "Kuzey Guney", Eylul Buluter in "Medcezir" and also as Cansu Koran in "Yuksek Sosyete". She was born in Cyprus in 1992 – her mother was tv presenter and her father was chief executive of a media group in Cyprus. During her high school education at Yakin Dogu College, she was engaged in theater studies for youth in the Turkish Municipality of Nicosia. In 2010, she was before the cameras for the first time for the cinema movie named "Golgeler ve Suretler", directed by Dervis Zaim. Hazar was accepted to Halic University Conservatory. In 2011 she participated in "Kuzey Guney" as Simay Canas. In 2013 she also acted as the character of Ayla in the movie "Benim Dunyam". From 2013 till 2015 the actress gathers experience in "Medcezir". In 2016 she acted as the main character Cansu in "Yuksek Sosyete". Recently, she has a leading role in the Netflix Series, "The Protector'' which has been watched by over 10 million people in a month.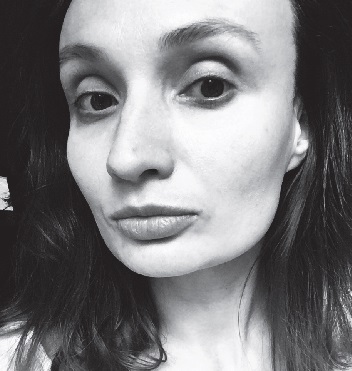 Polish director Ewa Podgórska has graduated from the National Film School in Łódź as well as University of Łódź majoring in film theory and journalism (MA Degree). She has also graduated from DOK PRO, a documentary program at Wajda School. Her documentary debut, "The Chicken and the Egg" is about difficult mother - daughter relationships. Simultaneously, she published articles in the most important film magazines in Poland. She wrote a series of articles about working methods of documentary directors. She was a participant of Doc Lab Poland and Co-production Meeting in Leipzig in 2015. Her latest film "Diagnosis", depicts process of urban psychoanalysis - a journey into the subconscious of the city.
STAS NAMIN
PRODUCER, ARTIST, COMPOSER, PHOTOGRAPHER AND DIRECTOR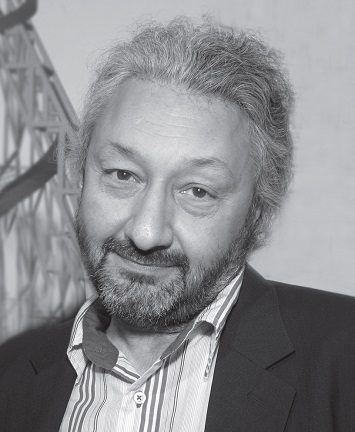 The well-known Russian rock-star Stas Namin is a famous producer, artist, composer, photographer and director. He was born in Moscow in 1951, studied literature and philosophy in Moscow State University. In 1983 he completed a course in screenwriting and directing at Goskino. Stas Namin's interest to rock music dates back to the 1960s - he launched the group "Flowers" (Цветы), which made him a name in both music and culture circles. Stas has created many hits with "Flowers", and also organized one of the biggest independent music and cultural festivals in Russia. He has dedicated himself to theatre since 2000, and has made contemporary musical pieces and photo art projects. He has also filmed a number of documentaries, such as "Ancient of Churches Armenia", "The Real Cuba", "Free to Rock", among others.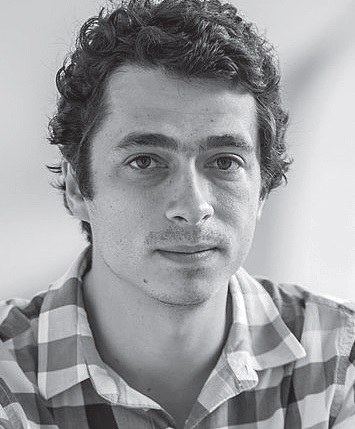 Ilian Metev was born in Sofia, Bulgaria in 1981 and spent part of his childhood in Germany, where he initially pursued a career as a classical violinist. In 2008, he graduated from the UK National Film and Television School with "Goleshovo". His first feature "Sofia's Last Ambulance" (2012) is a close-up portrait of three Bulgarian medics at work. The film premiered at the Critics' Week at the Cannes Film Festival 2012 where it was nominated for the "Camera d'Or" and won the France 4 "Visionary Award". His second feature "3/4" (2017), a portrait of a contemporary Bulgarian family, premiered at Festival Locarno where it received the "Golden Leopard" (cineasti del presente) and was won the Grand Pri "Sofia – City of Film Award" in the main Sofia Film Fest's competition in 2018. Ilian's work has been shown at the Museum of Modern Art in New York and has won over 45 awards.
BALKAN JURY
MAHMUT FAZIL COŞKUN
DIRECTOR, JURY PRESIDENT
Mahmut Fazıl Coşkun was born in 1973. He began filmmaking with directing documentaries in 2000. He made his first fiction film "Wrong Rosary" (Uzak İhtimal) in 2009 with which he won several national and international awards including Rotterdam film Festival's Tiger Award, İstanbul Film Festival's Best Director award, as well as "No Man's Land" award for Best Balkan Film at Sofia Film Fest 2010. His second film "Yozgat Blues" was finished in 2013, premiered at San Sebastian Film Festival and in March 2014 won the Balkan Competition at Sofia Film Fest. "The Announcement" (Anons) is his third film. The "Announcement" was premiered at 75th Venice Film Festival and won special jury prize.
RENATE ROGINAS
FILM EXPERT AND CURATOR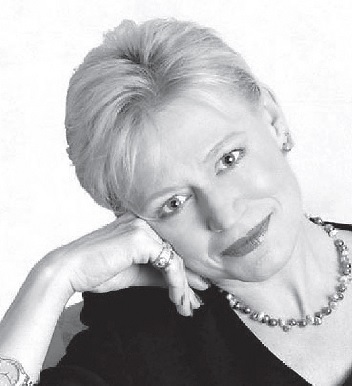 From 1980 to 1999, Renate Roginas led the international co-production department of Telfrance, one of the leading French production companies. In January 2001, she was appointed Executive Secretary of the European Council programme Eurimages. Since May 2008, Renate is realizing her lifetime ambition in Villa KULT in Berlin, an innovative venue and meeting place for an international and creative clientele from film, television, media, radio, music, art, dance, fashion, design, photography, and theatre. In autumn 2014, Renate opened KULT ART GALLERY after having obtained her curator certification at the Berlin Career College, a department of the Berlin University of Arts. Renate advises AV companies in matters of international co-productions.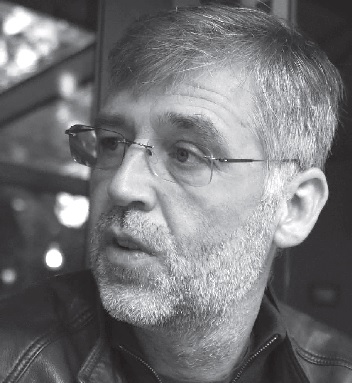 Victor Bojinov is a Bulgarian film director, actively working both locally and internationally. He studied in the National Academy of Theatre and Film Arts "Krustyo Sarafov" and a number of his short films produced during his studies participated in the competition programs of some of the most prestigious short film festivals (Karlovy Vary, Munich, Oberhausen, Tampere, Clermont Ferrand, Drama). He began his career as a First Assistant Director working alongside directors such as Regis Varnier, Volker Schloendorf, Uli Edel, Michael Apted, Paolo and Vittorio Taviani and Timur Bekmambetov. As the production of local content TV series in Bulgaria gathered speed in 2010, Victor started directing and participated in the creation of a number of the most successful Bulgarian TV series like "Undercover", "Glass House", "Liaisons". "Heights" is the first feature film for Victor as a Director - his debut was widely anticipated by both critics and the wider audience in Bulgaria and it became a huge box-office hit, gathering also great critical acclaim.
DOCUMENTARY JURY
LIAM SAINT-PIERRE
DIRECTOR, JURY PRESIDENT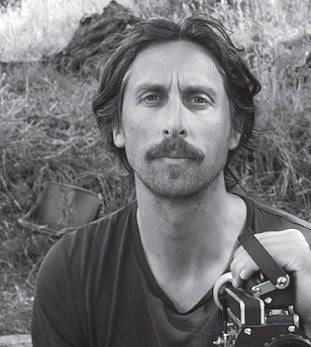 Liam is a multi-award winning documentary filmmaker from the North of England whose work focuses on people driven by a singular passion in search of meaning. His films have been screened at multiple festivals and broadcasted across the world along with being featured in The New York Times, The Guardian and The Atlantic. His current documentary "The Last Storm" had it's World Première at Tribeca Film Festival 2018, won Jury Prize at Hot Springs Documentary Film Festival and has qualified for the 2020 Oscars Best Short Documentary Competition.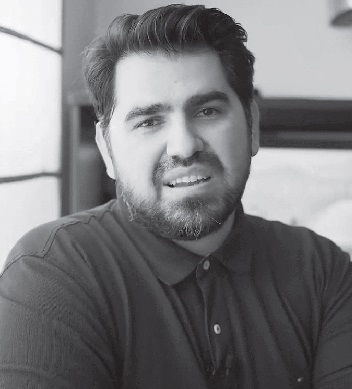 Deyan Parouchev was born in Bulgaria in 1982 in an artistic family, son of painters. He lives in France since 1991. He is a photographer and director of photography whose work for companies such as Google, McDonald's and L'Oréal has been shown all over the world. After a career of 15 years in the advertising industry, "Timeless Beauty" is his documentary feature debut. It was premiered in Black Nights Tallinn Film Festival in 2018.
TSVETAN DRAGNEV
DIRECTOR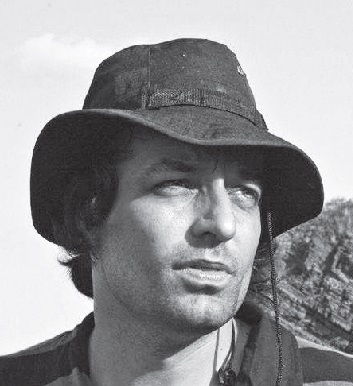 Tsvetan Dragnev was born in Prague in 1970. He studied Bulgarian Philology at the Sofia University "St. Kliment Ohridski". In 2000 he graduated from the Film Faculty of York University, Toronto, Canada. He worked as a cameraman and editor in documentary independent productions and music videos in Toronto. Since 2006 he has been working in Bulgaria as a cameraman in TV documentaries such as "Noone's", "Jackie, Johnny and Charlie are not the names of dogs", "Spirits in the old houses of Sofia" and others. In 2017 his directorial debut "Village People" has the premiere of Zagreb Doc and has been selected for participatin in over 20 festivals. The film won awards at Sofia Film Festival, Zagreb, Yerevan, Moldova, Sevastopol. In 2018 Dragnev was a member of the National Art Commission on Documentary Cinema at the BNFC.
FIPRESCI JURY
JOSEPH PROIMAKIS, Greece, journalist
KATERINA LAMBRINOVA, Bulgaria, film critic
JOSE LUIS LOSA GARCIA, Spain, film critic