INTERNATIONAL JURY

IGLIKA TRIFFONOVA (Bulgaria), director, jury president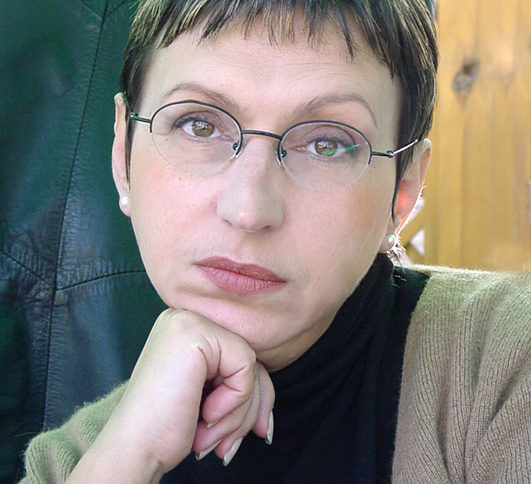 Iglika Triffonova was born on February 17, 1957 in Sofia. She graduated in "Film and Television Directing" at VITIZ in 1982 in the class of Georgi Dyulgerov, after which she began her career as a documentary film director. Her first films were "Year 1990", "Possible Distances", "Murder Stories" (1993), "Portrait of an Actress" (1994) and "On the Road" (1995). She also worked as an assistant to Georgi Dyulgerov and Rangel Valchanov. In 2001, she made her feature film debut as a director and screenwriter with "Letter to America". This is the first large-scale co-production in which Bulgaria is a leading country. "Letter to America" was the first film in the new millennium, which changed the reality of the box office charts in our country, entering the official Top 10 with the most watched films and received numerous awards at many international film festivals. In 2003 Iglika Triffonova directed the play "Fans" at the "Tear and Laughter" Theater, written by Elin Rakhnev especially for Hristo Garbov and Valentin Tanev. She continued her work as a film director, in 2004 at the first edition of Sofia Meetings she presented, together with her longtime creative partner, producer Rossitsa Valkanova, the project for their next film "The Investigation", and after its completion in 2006 at the Festival "Golden Rose" in Varna, the film received a special jury award, the Critics Award, for best male actor (for Krassimir Dokov) and for cinematography (for Rally Ralchev). For the next film project of the duo Triffonova-Valkanova "The Prosecutor, the Defender, the Father and His Son", presented at Sofia Meetings under the name "The False Witness" in 2008, was awarded at the Cannes Film Festival 2011 where they won the ScriptEast award for best screenplay in Central and Eastern Europe. After its world premiere in Tallinn and Gothenburg in 2015, it was with this film that opened the 20th anniversary edition of Sofia Film Festival in 2016. The premiere of Iglika Triffonova's next film "Elevator for Patients" was in the program of the 21st Sofia Film Festival 2017.
OLEG SENTSOV (Ukraine), director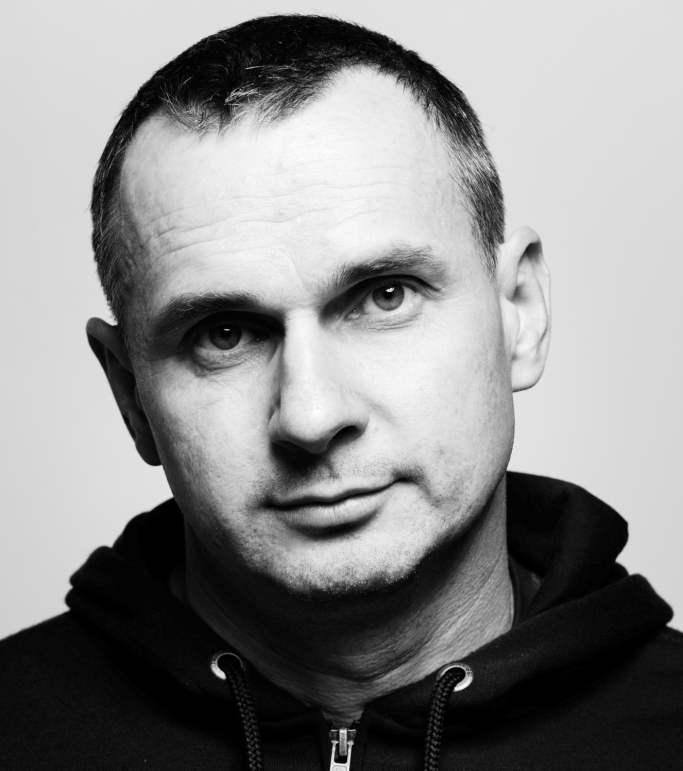 Oleg Sentsov was born in 1976 in Simferopol, Ukraine, where he currently resides. He graduates from Kyiv National Economic University in 1998. He has serious entrepreneurial experience of running own local business In Ukraine - cyber café. Former athlete with vast experience in organizing various events, related to sports and entertainment. Interested in literature, writing screenplays, short stories, novels and plays which actually led to a need of visualizing the stories to the bigger public.
His short films A Perfect Day for Bananafish (2008) and The Horn of a Bull (2009) preceded his debut feature "Gamer" (2011). The film was presented at more than thirty film festivals all around the world, including Ukraine, Russia, Poland, Germany, Holland, Armenia, Mexico, Macedonia, France, received many awards and the number of cinema audience was over 130 000. After the November 2013 breakout of the Euromaidan protests, Sentsov was arrested by the Russian Federal Security Service. Despite a complete lack of evidence, he was unlawfully sentenced to 20 years' imprisonment. In 2018, he was released. The premiere of his second feature "Numbers" (2018) was at Berlinale 2020. His third feature film "Rhino" (2019) won the Best project award in Sofia Meetings 2012, a co-production award at Directors Across Borders (Golden Apricot IFF in Yerevan, Armenia) and Best Project at Odessa IFF pitching in Ukraine. Its premiere was at Venice IFF 2021.
Oleg Sentsov was presented with European Parliament's Sakharov Prize for Freedom of Thought (2018), Sergei Magnitsky Human Rights Award (2018), Golden Eagle (2019), Nagroda Prezydenta miasta Gdanska Neptun (2019), Shevchenko National Prize (2016), Golden Angel (Torun IFF, 2019) etc.

LECH MAJEWSKI (Poland), director
Lech Majewski is a poet, painter, media artist, writer and director, member of Director's Guild of America and the Academy of Motion Picture Arts and Sciences. Working internationally, he builds his visions in his films, installations, novels, theatre and opera stagings. He studied at Krakow Academy of Fine Arts and graduated from the National Film School in Łódź, Poland. His credits include such films as: "The Knight", "Prisoner of Rio", "Basquiat", "Wojaczek", "Angelus", "The Garden of Earthly Delights", "Glass Lips", "The Milll & the Cross", "Onirica and Valley of the Gods". Presented in festivals at Toronto, New York, Rio de Janeiro, Jerusalem, Moscow, Berlin, Venice and Cannes, his films received numerous prizes. His video, film and art works have been shown in a variety of galleries and museums around the world – Paris, London, Buenos Aires, Tokyo, Tel-Aviv, Madrid, Chicago among others. The Museum of Modern Art in New York honored him with an individual retrospective entitled "Lech Majewski: Conjuring the Moving Image". His installation "Blood of a Poet" took part in the 52nd Venice Biennale and his Retrospective that originated at MoMA travelled to the museums around the world. His videoart cycle Bruegel Suite premiered at the Louvre and was exhibited at the 54th Venice Biennale. He has lectured on hidden language of symbols at various schools & universities including Canterbury University, Cambridge, Harvard, Berkeley, London Film School, Bologna University and the Academy of Fine Arts in Rome.


RADIVOJE ANDRIC (Serbia), director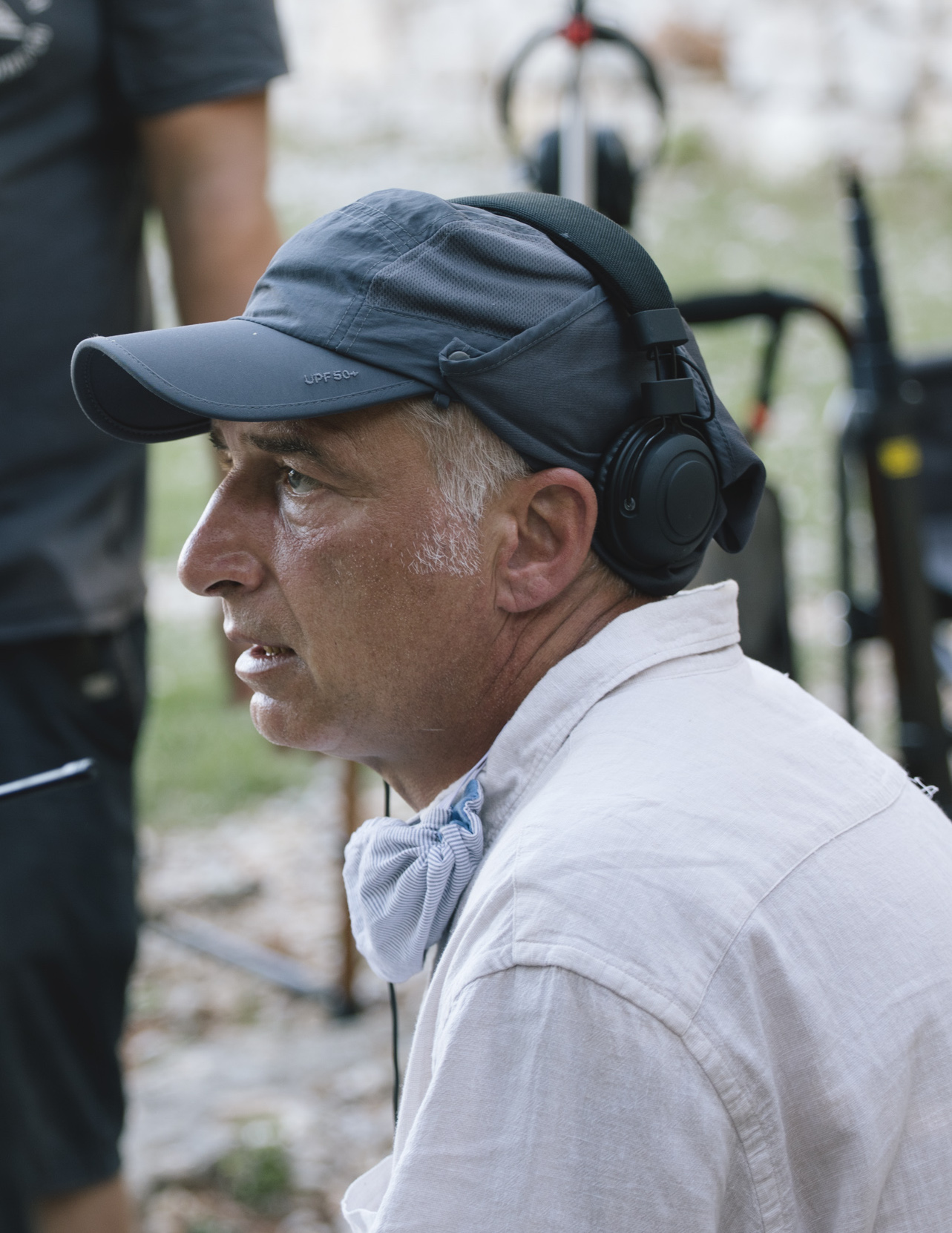 Radivoje Andric is a film and television director who's work has not only gained great popularity with audiences in the region, but some of his films have achieved cult status. He is one of the rare directors who's work has been critically acclaimed and screen at numerous international festivals and loved by local and regional audiences as well. His first feature "Three Palms for Two Punks and a Babe" (1998) had a regional audience of 280.000, won the audience award at Palic IFF and was internationally screened at Cottbus, Sofia, Moscow, Prague, London. His second feature "Dudes!" (2002) was a positive example of a low-budget youth film that exceeded all expectations. Seen in the region by more than 570.000 viewers in cinemas it was also in competition at international festivals like Raindance, Sofia IFF, Warsaw IFF and Motovun IFF where it won the A to A Award as well as the Critics award. His third feature "When I grow up I'll be a Kangaroo" was also a box-office hit that was awarded at the Sofia IFF as well as Motovun IFF. He is the acclaimed director of 40 episode of the series "Mile against Transition" (2003-2007) and the remake of the popular Serbian television series "Open Door" (2013). He is the author of the children's book "How to Make a Film" which educates children on the complex process of filmmaking which was also published in Indonesia, China and Poland. "How I Learned to Fly", the heartwarming story of family reconciliation seen through the eyes of 12 year old Sofija, is his latest film.
ZLATINA ROUSSEVA (Belgium-Bulgaria), film- and festival director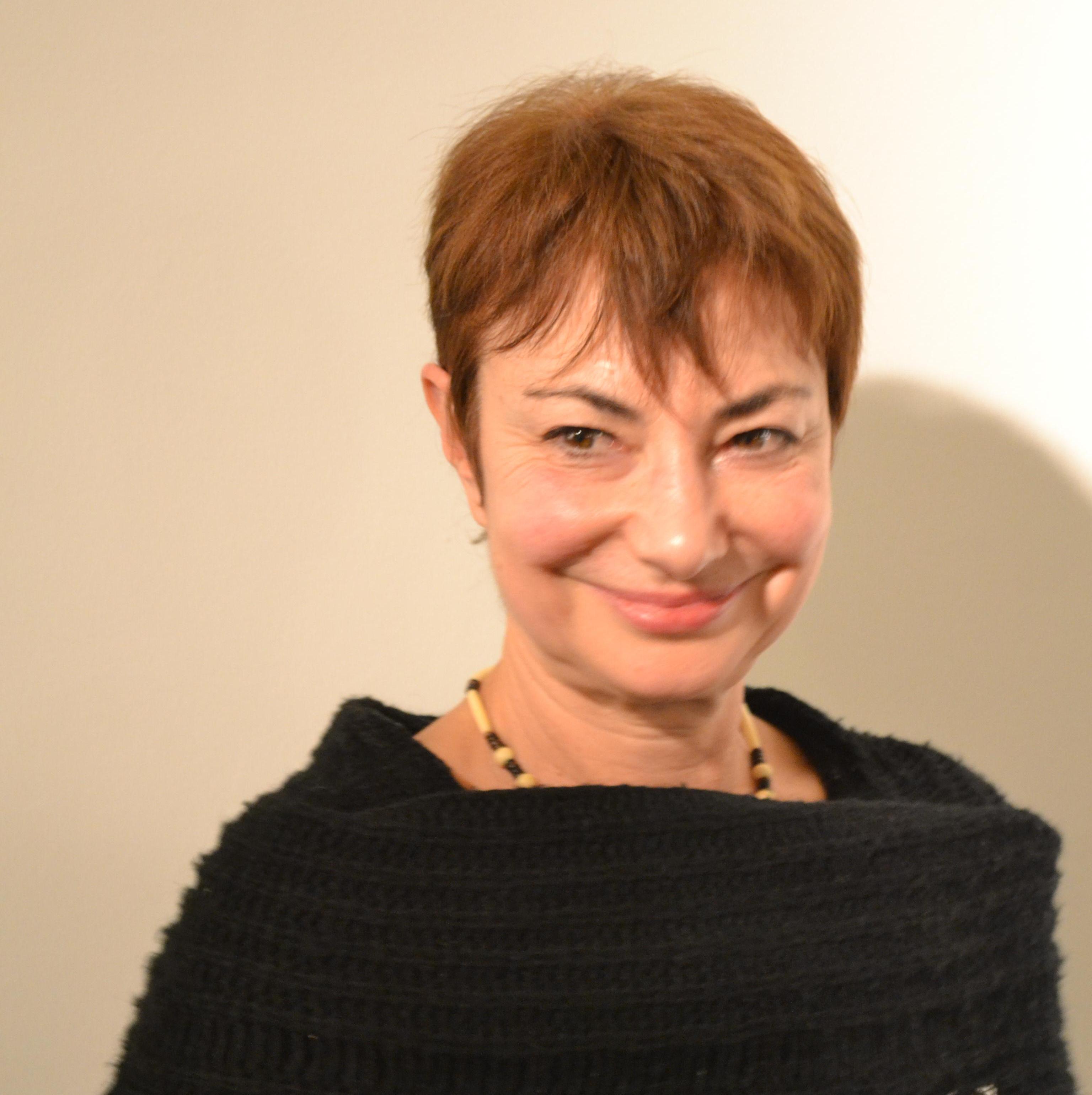 Zlatina Russeva is an experienced documentary filmmaker. She is a graduate of the National Institute of Theatrical Studies "Krastyu Sarafov" (NATFA). Since 1986 she lives and works in Brussels. Her films "At Night the Fish are Red", "Portrait of a man in power", "Green Oranges of Liberia", "Virtuosi from nowhere", "Against the Stream", "Seuthes the Immortal", "Los memories" have been awarded at many international festivals. Zlatina Russeva's many years of work with "Médecins Sans Frontières" for whom she made a series of documentary films has left a clear mark on her work. She has traveled from Africa to Ykutia, Chukotka and Kalima, which has helped her to develop her many-layered view of reality. Her meetings with people in extreme situations have helped her touch the real essence of humankind. The theme of memory, preservation of real values in situations of crises lies at the basis of her work. In 2009 she co-organised the Millenium Film Festival, the most important international documentary film festival in Brussels.
BALKAN JURY

ALBERTO SIMONE (Italy), director and producer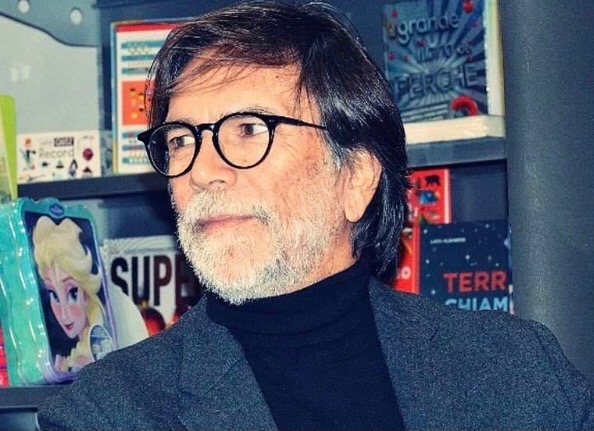 Alberto Simone is an established italian multi-award winner film writer, director and producer who's solid career spans more than 30 years within the world of Entertainment including Theater, Music, Television, Advertising, Documentary and Cinema. He was born Messina, Italy and early moved to Rome, where he attended the Faculty of Psychology. In 1986 he specialized in Individual and Group Psychotherapy and PTSD Therapy. His professional career started in 1984 in the advertising field as copywriter and creator of many successful advertising campaigns. He wrote and directed the short film, "A ladder to the moon" in 1993, which received Nanni Moretti's admirations and it was an inspiration for him to write the screenplay of his first feature film "Moon Shadow". In 1993, together with his wife Roberta Manfredi he founded an independent film production company - Dauphine Film Company - which produced "Colpo di Luna" (1995), written and directed by Simone. The picture received the "Jury Special Mention" at the 45th Berlinale. It also won the "Golden Globe of Foreing Press in Italy" for "Best Italian Director" as well as other International awards. He often collaborates with Italy's first public channel RAI, the main italian TV Broadcaster, as writer, director and producer, realizing some of the most successful TV Movies and TV Series of the last years. He recently wrote, directed as well as composed the soundtrack for the film documentary "Meeting the Master - Sri Sri Ravi Shankar", which was shot in India and features one of the greatest spiritual masters and humanitarian leaders of our time. He wrote and coproduced the movie "The Italian Recipe", conceived for the Chinese movie market. The movie will be distributed in the next months in 9000 Chinese theatres by HY Media Distribution. He also wrote the TV Series "Sins" which has been realised by the Canadian production Toros and will be realised by Canadian broadcaster TV5. He has an intense career as a writer as well. His recent books are all best sellers in Italy and are translated and distributed in Bulgaria by the publishing Company Kibea.
JAN P. MATUSZYŃSKI (Poland), director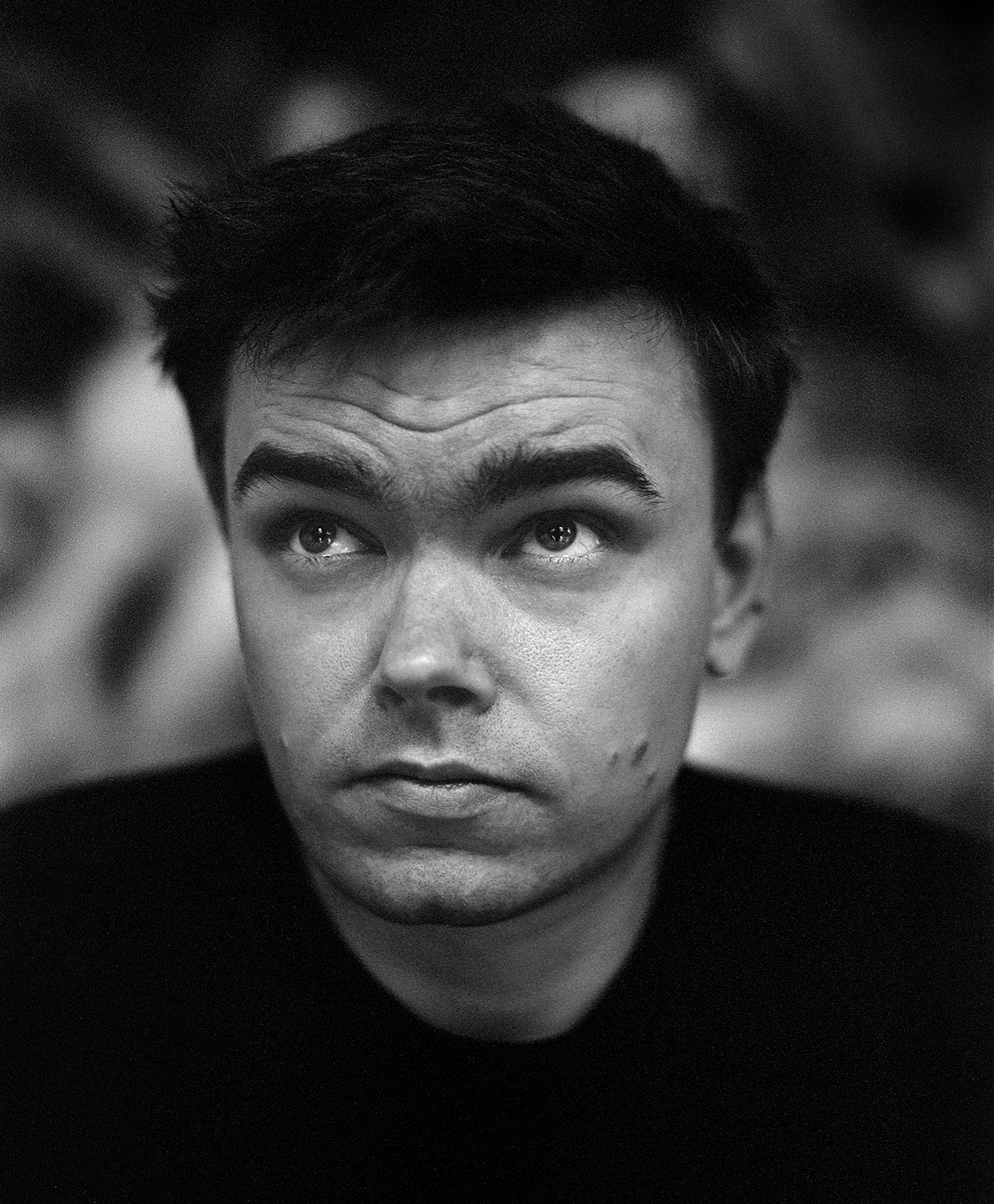 Born in 1984. Jan graduated in Film Directing from Krzysztof Kieślowski Faculty of Radio and Television University of Silesia in Katowice and completed the Documentary Course in Wajda School. His documentary "Deep Love" was awarded, among others, Best Documentary Award at the 36th IFF in Moscow and the Silver Horn award for Best Feature Documentary Film at the 54th Kraków FF. His feature debut, "The Last Family", premiered at Locarno, where it won the Best Actor Award, and was screened at over 100 festivals worldwide (including Rotterdam, Hong Kong, Palm Springs & New Directors New Films), winning many international awards. Jan also works in TV, his most recent series "The King of Warsaw", produced by CANAL+, was released in October 2020. "Leave No Traces" is his second feature film.
YANA TITOVA
(Bulgaria), actress and director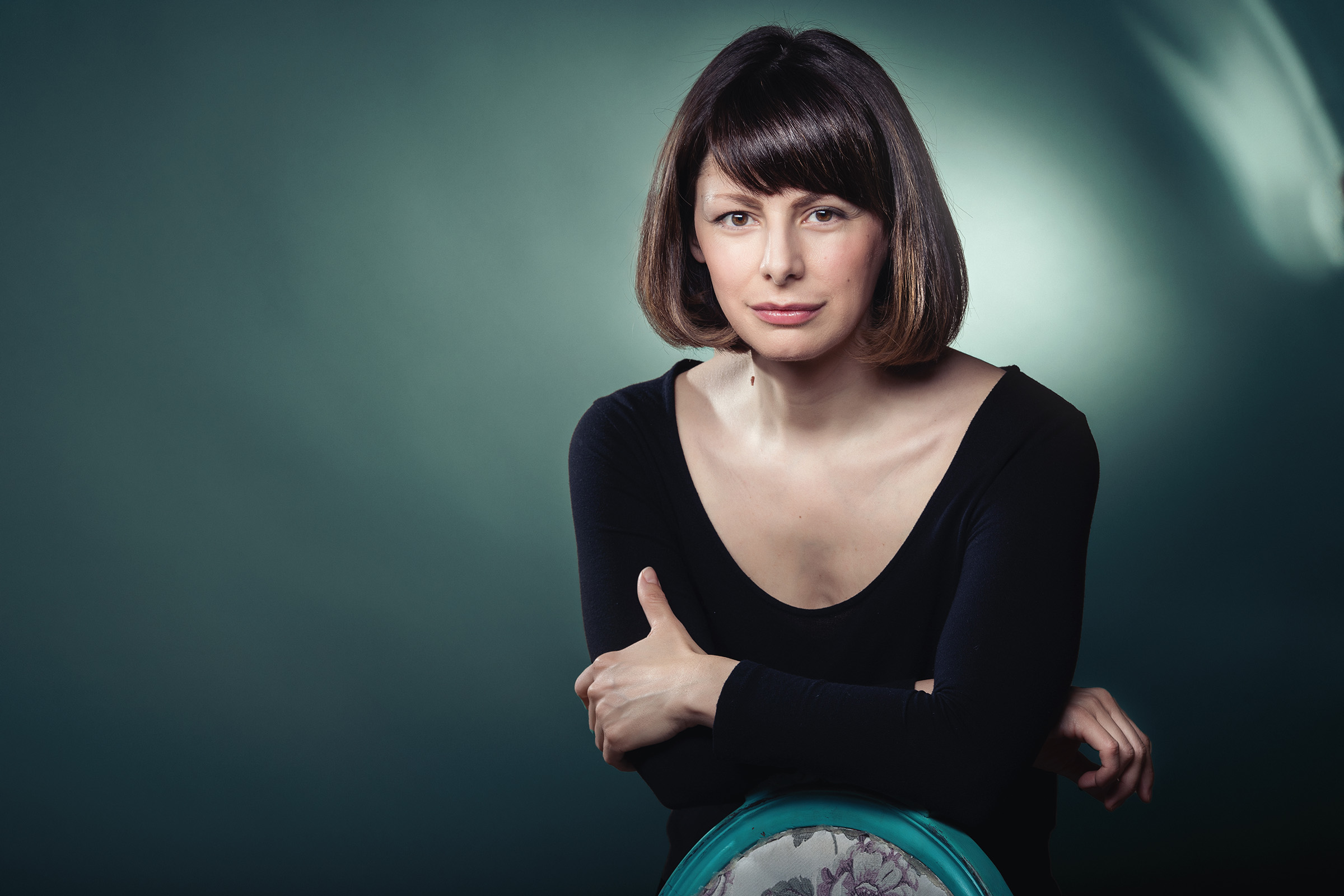 Yana Titova graduated from NATFA with a Bachelor's degree in Acting for Drama Theatre. After an accomplished career as an actress on stage and for film, and numerous awards, she stepped behind the camera and forged a new career path as director. She graduated from NBU with a Master's degree in Cinema and Television.
As a director, Yana Titova is the author of award-wining short films and a documentary. She has directed some of the most successful Bulgarian TV series as well as commercials and music videos. Yana's directorial feature films debut "A Dose of Happiness" had its theatrical release in Bulgaria in November 2019, and became the highest-grossing Bulgarian box office film of 2019 and became the first Bulgarian film distributed to HBO Europe. "A Dose of Happiness" brought many awards to the young director.
Yana Titova is currently working on her second feature film "Dyad".
DOCUMENTARY JURY

LEVAN KOGUASHVILI (Georgia), director
Born in Tbilisi in 1973, Levan Koguashvili studied Film Production at the Georgian State University of Theatre and Cinema in Tbilisi, but one year after he began his studies a war broke out in Georgia and he started to work as a journalist for the first independent Georgian television station. Between 1995 and 1999, Levan studied Film Directing at the Russian State Institute of Film (VGIK) in Moscow. In 2007, he graduated from the Tisch School of the Art's Graduate Film Program at New York University. Levan's short film "The Debt" (2005) won a number of awards at international film festivals, and was in the official selection of the 2006 Sundance film festival. His documentaries – "Father and Son" (2003) and "The Women from Georgia" (2008) – have also taken part in many film festivals, and have also been awarded prizes. His first feature film "Street Days" (2010) was an international succes. The film premiered in the Tiger Award Competition of the Rotterdam Film Festival and by many critics was regarded as the beginning of a new wave of the modern Georgian cinema. In 2013 Levan shot his second feature film "Blind Dates" which premiered at Toronto and Berlin International Film Festivals and won about 20 awards at the film festivals all over the world, including the Grand Prix award for Best film at Sofia International Film Festival. The premiere of his documentary "Gogita's New Life" (2016) was in the programme of IDFA - Amsterdam. His new feature film "Brighton 4th" (2021) premiered at Tribeca and had a trumphant success receiving the awards for best film, best actor and best screenplay.

MONICA LÃZUREAN-GORGAN (Romania), director and producer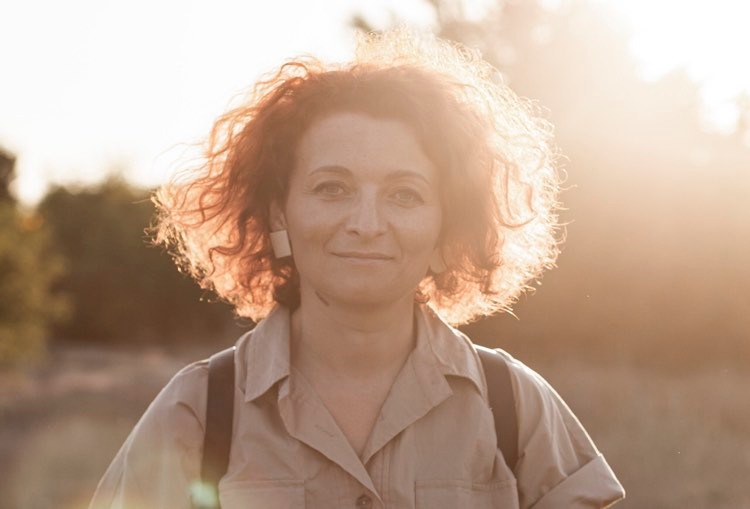 Monica Lãzurean-Gorgan is an experienced producer and a documentary director and a member of the AMPAS/Oscar. Monica is the producer of the documentary "Acasa, My Home"(2020) by Radu Ciorniciuc, winner of the Sundance Cinematography Award and other 40 international awards, including the award for Best Documentary at Sofia IFF. Lãzurean-Gorgan is also a delegate producer for Berlinale 2018 "Golden Bear" winner "Touch Me Not" (2018) by Adina Pintilie and co-producer for "Chuck Norris vs Communism" (2015) by Ilinca Calugareanu. Monica is the director of the award winning feature documentaries "A Mere Breath" (2016) and "Wood" (2020).

PETIA ALEXANDROVA (Bulgaria), film critic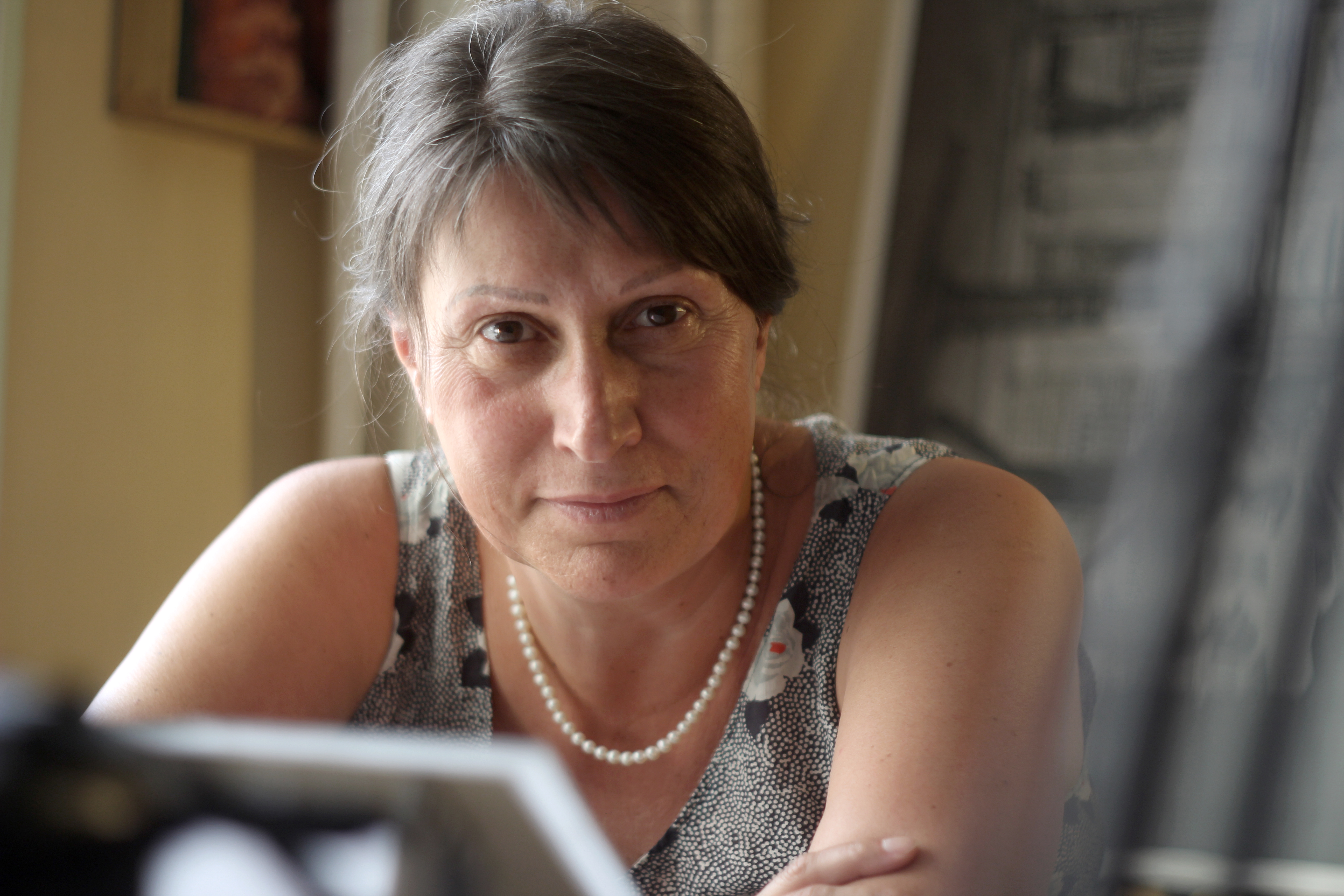 Petia Alexandrova have many studies in the fields of critic, theory and history of cinema. She is professor at New Bulgarian University, doctor of science, author of the books "Pains of the Title. From a Word to a Cinema Image" (2006), "Lost in seeing. Barriers in front of audiovisual media" (2011), "Transitional stories for culture and communications" (2015) and "Short-form films: Advantages and challenges. Models and practices of Bulgarian short features." – Institute of Art Studies (2019). She worked in Bulgarian National Radio and Bulgarian National Television, Literature magazine, Standard newspaper, LIK magazine, ARTizanin magazine. She is a screenwriter of TV shows ("Monday Eight and Half", "Ah, These Students", "Lantern Magic") and documentaries ("Kardzhali, Faces of the Landscapes", "Guardians of Our Conscience").