INTERNATIONAL JURY

MILCHO MANCHEVSKI (NORTH MACEDONIA)
DIRECTOR, JURY PRESIDENT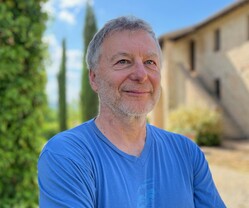 Milcho Manchevski's acclaimed "Before the Rain" (1994) is considered "one of the greatest debut feature films in the history of cinema". It won the Golden Lion in Venice, Inde- pendent Spirit, an Academy Award nomination, FIPRESCI, UNSECO, film of the year in Argentina, Sweden, Turkey, Italy and awards in Austria, Belgium, Brazil, Poland, Puerto Rico, Russia, etc. The New York Times included it on its list "Best 1,000 Movies Ever Made."Manchevski continues his artistic path with award-win- ning features "Dust" (which opened Venice 2001), "Shad- ows" (2007), "Mothers" (2010), "Bikini Moon" (2017), "Wil- low" (2019), "Kaymak" (2022), he worked on more than 50 short forms and TV series episodes. Manchevski served as Head of Directing Studies at NYU's Tisch School of the Arts' Graduate Film program. He also taught at Feirstein Gradu- ate School (Brooklyn College), EICTV (Cuba), VGIK (Russia), etc. Manchevski is a member of the Directors Guild of America, European Film Academy and the PEN Club, and holds an honorary doctorate from VGIK in Moscow. He had three solo exhibitions of photographs, published works of fiction, essays, books of photographs and staged perfor- mance art.

AGNIESZKA SMOCZYŃSKA (POLAND)
DIRECTOR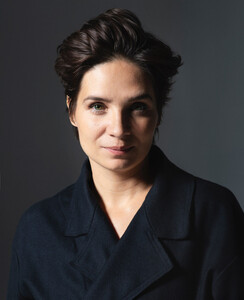 Agnieszka Smoczyńska debuted in 2015 with "The Lure" – genre-bending, horror-musical mashup which won awards around the world, at dozens of international festivals, in- cluding Porto, Sofia, Montreal, Vilnius and the Sundance Film Festival. "The Lure" is a part of the prestigious Criterion Collection. Her second feature film "Fugue" premiered at Cannes as a part of the prestigious Critics' Week section. In 2022, her English-language debut, "The Silent Twins" star- ring Letitia Wright and Tamara Lawrance, premiered in the "Un Certain Regard" section at the Cannes Film Festival. Smoczyńska took part in the "European Cinema: Ten Wom- en Filmmakers to Watch" program. She was also a winner of the Global Filmmaking Award sponsored by the Sundance Institute. In 2022 she was among five directors to watch at Cannes Film Festival.

MILENA KANEVA (BULGARIA-ITALY)
WRITER, DIRECTOR, PRODUCER AND ACTRESS
Milena Kaneva started her career as an actress in Bul- garia and later moved to Italy where she worked as a journalist, news producer, director and producer of documentaries. She founded MK Production in 1999, producing and directing documentaries. She has done news reports and documentaries from Brazil, Rwanda, Burma, Ecuador on the topic of human rights. Her last project is the "H Talks", portraits of the artists from the Herbarium collection.
ALEXANDRA KOTCHEFF (USA)WRITER, DIRECTOR, PRODUCER AND ACTRESS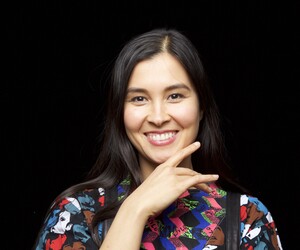 Alexandra Kotcheff is a writer, director, producer and ac- tor based in Los Angeles. She is the founder of Fire Tiger Films, the production company behind her debut feature "The Planters", co-created with Hannah Leder. "The Plant- ers" swept the festival circuit with awards in 2019 and 2020 including: Film of the Festival: Raindance Film Festi- val, Judy Award and Audience Award: Austin Film Festival, Audience Award & Cinematography Award: Nashville Film Festival, amongst others. She was named one of the "25 Screenwriters to Watch in 2020" by Austin Film Festival. Most recently, Alexandra collaborated with Grammy nomi- nated and Pulitzer nominated composer Andy Akiho and Sandbox Percussion Ensemble to write, direct and produce an experimental film of their award winning piece "Seven Pillars". Currently, Alexandra is developing projects for film and television.
VLADIMIR PENEV (BULGARIA)
ACTOR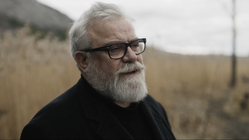 Vladimir Penev graduated from NATFA "Krastyo Sara- fov" with a master's degree in acting and directing for drama theatre. He has participated in numerous thea- tre and film productions.He has won national and international awards, includ- ing "Golden Mask" from the International Theatre Festi- val "Ohrid Summer", "Ikar" award of the Union of Artists in Bulgaria, "Askeer" award and others.He has been a jury member of national and internation- al festivals and commissions. In 2013 he was Minister of Culture in the government of Marin Raykov.

BALKAN JURY

KOSTADIN BONEV (BULGARIA)
SCRIPTWRITER AND DIRECTOR, JURY PRESIDENT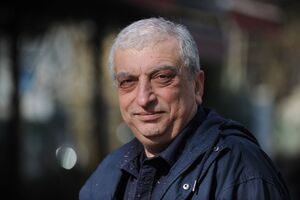 Kostadin Bonev is a scriptwriter and director of more than 20 films, graduated from the National Academy of Theatre and Film Arts, Sofia. He has been awarded a lot of national and international prizes, including five times winner at Bulgarian Film Academy. Member of The European Film Academy and Union of Bulgarian Filmmakers. His filmography include "The Tin Soldier" (2023),"Geo Milev in the Labyrinth of Time" (2022), "Away from the Shore" (2018), "The Sinking of Sozopol" (2014),"Vaptsarov. Five Stories about an Execution" (2013), "Europolis, The Town of the Delta" (2009),"Warming up Yesterday's Lunch" (2002) and many more.

HANA CIELOVÁ (CZECH REPUBLIC)
SCRIPTWRITER AND FESTIVAL PROGRAMMER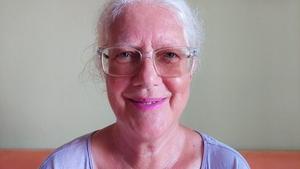 Hana Cielová is scriptwriter, script editor, film journalist and fes- tival programmer. She worked 14 years for the International Film Festival Karlovy Vary and then another 9 years as the co-director of The Prague International Film Festival (Febiofest). Later on she worked as programmer for the International Film Festival Mannheim-Heidelberg. She wrote numerous TV films and TV series for Czech and Slovak television and radio plays for Czech and Slovak radio. Her debut feature film "Sixth Sentence" (1986, director Stefan Uher) won the prize for the best script of the year and took part at various international film festivals. The feature film "Woman at the Top" (2019, director Lenka Kny) based on her screenplay reached more than 200 000 cinema viewers in Czech Republic and Slovakia and was bought by Netflix. Her recent chil- dren film "Gamegirl" (director Marin Andree Skop) is in develop- ment as the Czech-Croatian co-production. Since 2007 she works as expert for Creative Europe MEDIA programme as well as for Czech Film Fund and Czech TV.

GEORGE OVASHVILI (GEORGIA)
DIRECTOR, WRITER AND PRODUCER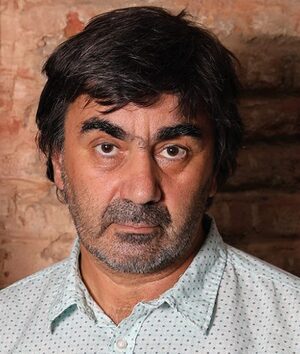 George Ovashvili graduated from the film department of the Georgian State university of Cinema and Theatre (1996) and the filmmaking department of The New York Film Academy at Universal Studios in Hollywood (2006). His first feature film "The Other Bank" premiered in "Generation" section at Berli- nale 2009 and won over 50 international prizes, was nominat- ed for "European Discovery" by EFA. His second feature "Corn Island" won the Crystal Globe at Karlovy Vary IFF in 2014 and was shortlisted for the Academy's best foreign language film in 2015. "Khibula" ended the trilogy of long features, dedi- cated to the recent history of director's home country. Film was premiered in the main competition of Karlovy Vary IFF in 2017. "Beautiful Helen" (2023) was premiered at Trieste Film Festival. For this moment, he's working on his new film "The Moon is a Father of Mine". After having produced his own works, George started a film production company"Wag- onnet Films" in Tbilisi, Georgia in 2016. The company aims to produce various talented directors' works, mainly through international co-production.


DOCUMENTARY JURY
KATE CRAGG (UNITED KINGDOM)
DIRECTOR, JURY PRESIDENT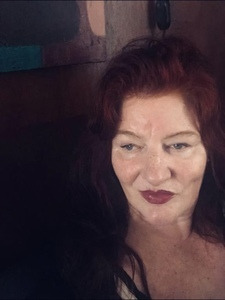 Kate credits her main cinema education to working as an usherette in a cinema in the northern town of Old- ham, which she did from the age of 14, playing truant from school, and finding solace from difficult circum- stances in nightclubs all over the Manchester area. She studied Film and Drama at Reading University, and Fine Art Film & Video at St Martins School of Art. Early short films were produced on the London avant garde scene around Derek Jarman and were shown at the Berlinale and various festivals around the world in the 1990s, when there was a burst of truly independ- ent production, and her short film "Shell" won Best Director prize at Buenos Aires 2002. During this time, Kate trained and practiced as a Lacanian psychoana- lyst, whilst continuing to direct fringe theatre produc- tions and make short films.Creative control is crucial to her, and she holds that much of the way the industry works is to be ques- tioned. Finding a way to hold onto independent vi- sion within the confines of the industry today is a huge challenge, and "Atomen", her first feature, arises out of that process.

RALITSA GOLEMANOVA (BULGARIA)
PRODUCER AND WRITER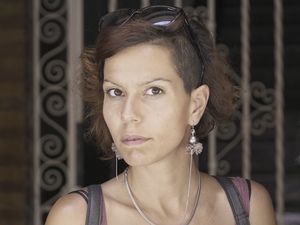 After completing a double BA in Journalism and in European Studies at the American University in Bul- garia and an MA in Media and Communications at Erasmus University Rotterdam, Ralitsa Golemanova explored the political side of communications, work- ing at EU-related organizations in Brussels. In 2015, she ventured into filmmaking, producing and writing documentaries with social relevance and internation- al reach. Her latest film, "No Place for You in Our Town" (2022) by Nikolay Stefanov, is a co-production with HBO MAX and premiered in the Next:Wave section at CPH:DOX. It has been selected at 18 of the most renowned festivals, including Visions du Réel, Kra- kow Film Festival, and Sheffield Doc/Fest. Ralitsa is an alumna of the international training program in crea- tive documentary production EURODOC, as well as of the Emerging Producers program with showcases at Jihlava IDFF 2022 and Berlinale 2023.

AHMET BOYACIOĞLU (TÜRKIYE)
PROGRAMMER, DIRECTOR, PRODUCER AND EDITOR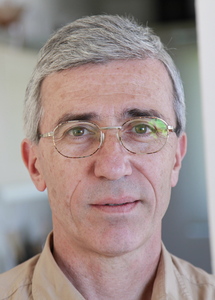 Ahmet Boyacıoğlu served as the programmer of the Ankara Film Festival from 1988 to 1995. Since 1995 he has been the artistic director of the Festival on Wheels, as well as chairing the Ankara Cinema Associ- ation. He is involved in the creation of 50 films from all around the MENA. He organized Turkish film weeks in 25 countries (including Bulgaria). He is a member of the EFA. He was in charge of the Turkish Film Stands at the Berlinale and Cannes from 2007 to 2017. He served as a jury member at the Berlin-Forum, Karlovy Vary, Warsaw, Cork, Manila, Palic, Guanajuato, Brus- sels, Festroia, Varna, Prishtina, Fajr, Huesca, Valladolid, Dubrovnik and Guadalajara film festivals. He worked as the World Cinema Coordinator at Adana Film Fes- tival from 2006 to 2016. He is currently the director of the Antalya Golden Orange Film Festival, having taken on the role in July 2019.

FIPRESCI JURY
LADISLAV VOLKO, Slovakia
MICHAEL RANZE, Germany
ROSSEN SPASSOV, Bulgaria